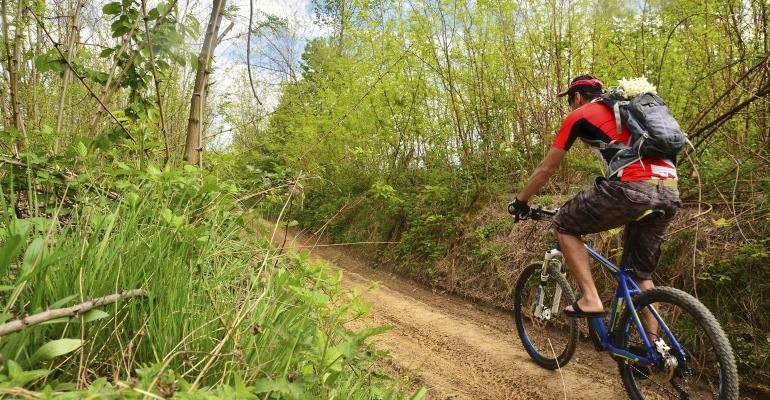 Hiking & Biking at Kentucky Lake
Kenlake State Park, 1/2 mile from Kentucky Lake Cottages, has two nature trails through wooded terrain. The Cherokee Trail is .7 miles long and the Chickasaw Trail is 1 mile long. They may be hiked singularly or combined for a longer distance.
Land Between the Lakes (LBL) offers over 500 miles of trails and 200 miles of scenic roads that lead to some of the most wonderful spots in the LBL National Recreation Area.
For the first time in history, you'll be able to walk or bike across Kentucky Lake on our five-lane Eggner's Ferry Bridge, to get to the main entrance of LBL!
LBL Information Desk: (270) 924-2000